SXSW Interactive hosts over 800 sessions in technology, design, media and gaming, in addition to innumerable exhibitions, trade shows, music gigs and branding events—all crammed into five days in Austin, Texas.
SXSW Interactive is a place for exploring the future of tech trends, launching products, networking, schmoozing, partying, hashtagging and 'scoping. As you can imagine it's quite an extraordinary and exhilarating experience, but if it's your first time, it can be an overwhelming one too. So how do you get through it?
Here are five tips Deloitte-er Sabine Selbach learned from last year:
1. Get ALL the free things
Start your day with a free breakfast at sponsored events. Take a lunch break at sponsored events. Get some drinks at sponsored events. Have dinner at sponsored events. Continue having drinks and free entry to music gigs at sponsored events. You get the idea. And while you enjoy the world of free eating and drinking, make sure to also take some merchandising products with you to complete your freeloader lifestyle.
Some are more useful than others. I'm not talking about free stationery goodies. The product range is a little bit more exciting than that: From Google Cardboard VR headsets to re-chargeable battery packs, everyone will find a new toy to play with.
Some brands offer great services and entertainment, like manicures at the Yahoo lounge or flying over San Francisco with an Oculus Rift headset.
2. Always ask a friendly SXSW volunteer if you're lining up correctly
Lining up is not as easy as it seems at SXSW. Far from the entrance, people make snaking lines that follow corridors and staircases and accidentally mingle with queues from other sessions. If you're joining the back of the queue, one question that would always come up was "Is this the end of the line?" "Yeah, mate!" Always double check that you're in the right one, before you find out it's too late. If you think you've found a short queue, the chances are quite high that you're lining up in front of nothing. Peek around the corner and I bet you'll find your line with 300+ people. Surprise! Hmmm, wouldn't it be nice to have a skip-the-lines app instead of the official SXSW RSVP request that never worked for me…
3. Embrace your inner meat-lover
If it's your first handling Texas BBQ, you'll need a little help choosing meat that suits your needs. Talk to locals to find out places to go and make sure you have a reservation, as unfortunately the best places are the busiest ones (I guess that's a pretty standard rule). Thirdly, ask for meat tasting. Yeah, that's right. They offer meat tasting for people like me who pore over the menus with a confused look on their faces.
4. Socialize with strangers
No matter if you are at working an event or attending just for fun, it's the people you meet throughout your journey that make it memorable. You'll have plenty of opportunities to meet and hang out with complete strangers, many of whom become your mates in no time. That might happen when you're getting tips from locals on where to find the best ribs in town, sharing an UberPool, expanding your network, or chatting to people next to you while lining up for talks or venues. And believe me, you'll spend a lot of time lining up! So, better to look up occasionally from your mobile screen and have a chat with a real human.
5. Accept FOMO (fear of missing out) and carry on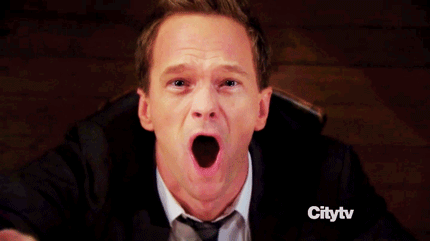 FOMO. It will happen and there's nothing you can do about it. The earlier you accept the fact that you've missed out on a million things in the last hour, the better. The biggest challenge at SXSW is keeping on top of what's going on. There are a handful of resources for you to try including the official SXSW app that allows you to save events to your phone's calendar and receive corresponding alerts.
You might also try flicking through the hardcover SXSW bible to get the full picture of what's going on at SXSW, but it's a pretty overwhelming 300-pager. And of course, there's the official website and social media stream. Frankly, you'll probably find yourself using all to figure out what event is where at what time and which badge is required for it.